Roundup Overview
Patients who have suffered complications, including non-Hodgkin's lymphoma after being exposed to Roundup may be eligible to pursue a claim and seek financial compensation.
Roundup is a herbicide primarily used for weed growth in residential, agricultural and industrial crops. It was originally produced by Monsanto Corporation, up until the company was acquired by Bayer in 2018. It's active ingredient, glyphosate, is a possible carcinogen. As a result, thousands of affected patients and family members have filed lawsuits against the company, claiming that Monsanto failed to warn users of Roundup about the risk of developing non-Hodgkin's lymphoma and other forms of cancer.
If you or a loved one was significantly exposed to Roundup and developed non-Hodgkin's Lymphoma or other forms of cancer, contact Maxwell Law Group LLP today. We can answer your questions and review your case for free.
Important note: As of August 2022, Bayer has settled 108,000 of the 141,000 current Roundup lawsuits. An additional $4.5 billion has been allocated for the remaining lawsuits through settlement and litigation.
On February 4, 2021, Bayer reached a $2 billion settlement for future Roundup claims by individuals who were diagnosed with non-Hodgkin's lymphoma or other cancer types after being exposed to Roundup.
This section contains news about Roundup lawsuits and what plaintiffs can expect going forward. This section was last updated on: August 19, 2022.
June 21, 2022: The Supreme Court rejected an appeal from Bayer on a $25 million verdict awarded to a plaintiff.
March 23, 2022: Bayer filed an appeal for another plaintiff-awarded verdict to the Supreme Court.
December 18, 2021: The Supreme Court requested the Biden administration to file a brief in Bayer's appeal expressing the views of the United States. Earlier, Bayer has filed a petition asking the Supreme Court for an appeal on an earlier Roundup lawsuit verdict (the Hardeman case), where the plaintiff was awarded $25 million in damages.
Bayer has halted settlement announcements in the meantime while waiting for the appeal's outcome.
November 18, 2021: The fourth Roundup trial concludes in favor of Bayer. This is the first time Bayer won a Roundup case.
Roundup is a grass and weed killer originally intended for small-scale use in residences, and smaller farms. It was developed, patented, and marketed by Monsanto Corporation, releasing it to the market in 1973. In 1996, the company unveiled the first of Roundup Ready crops—produce which were genetically engineered to withstand the herbicide. This led to widespread agricultural and industrial use of Roundup.
In 2015, it is estimated that the company made over $4.76 billion in sales and $1.9 billion in gross profits from herbicide products, with the majority coming from Roundup. In 2018, Bayer acquired Monsanto for $66 billion.
SIDE EFFECTS
Non-Hodgkin's Lymphoma and other forms of cancer
MANUFACTURER
Monsanto Corporation (acquired by Bayer)
Am I Eligible to Participate in a Roundup Lawsuit
Anyone who meets the following criteria may be eligible to file a Roundup lawsuit:
Individuals who were regularly exposed to glyphosate-based herbicide and were diagnosed with non-Hodgkin's lymphoma, including those who:

Are currently undergoing treatment
Presently do not require treatment
Previously received treatment

Immediate family members of an individual who passed away due to non-Hodgkin's lymphoma from regular glyphosate-based herbicide exposure
Roundup has an active ingredient called glyphosate which inhibits the enzyme EPSP synthase in plants. Without it, plants will not be able to produce the needed proteins to grow, thus turning yellow and dying within days or weeks.
Glyphosate is one of the most widely used herbicides in the US since its release in 1973. Glyphosate comes in both solid or liquid forms. It can cause irritation in the skin, eyes, nose, and throat. Swallowing glyphosate can cause increased salivation, mouth and throat burn, nausea, vomiting, and diarrhea.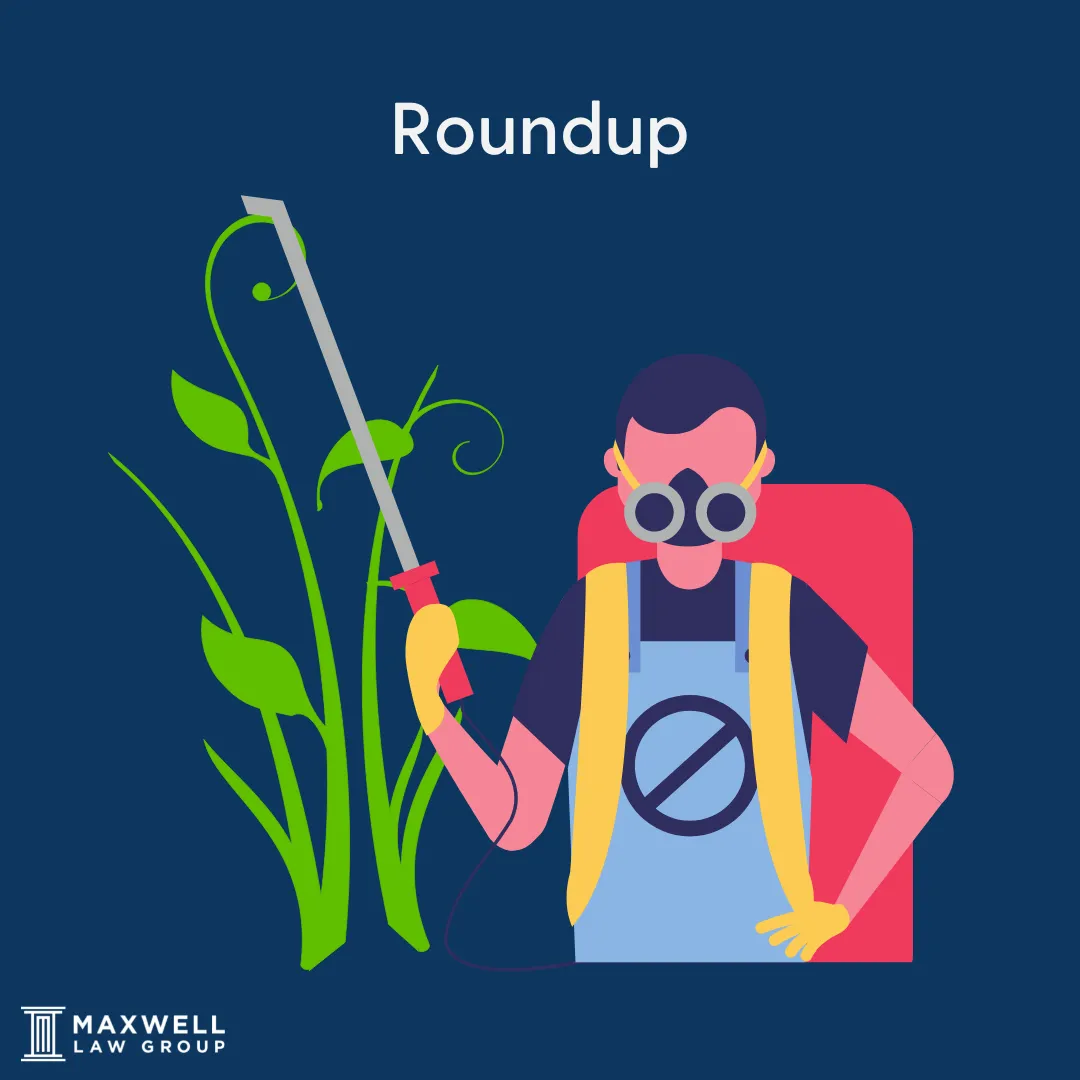 There has been conflicting data from government and scientific agencies whether glyphosate is a carcinogen to humans or not.
In 2015, the World Health Organization's International Agency for Research on Cancer (IARC) published a study that looked into glyphosate. It classified glyphosate as a probable carcinogenic to humans under group 2A. This category means there is there is limited evidence of carcinogenicity in humans and sufficient evidence of carcinogenicity in experimental animals.
However, in December 2017, the Environmental Protection Agency (EPA) released draft risk assessments for glyphosate. It concluded that glyphosate is not likely to be a carcinogen among humans, and that no other meaningful risks are observed with the chemical's use. The agency evaluated glyphosate exposure from different industries, and performed an in-depth review of the glyphosate cancer database, including data from epidemiological, animal carcinogenicity, and genotoxicity studies.
The FDA posted a Q&A page for glyphosate, discussing the agency's role on regulation, safety concerns, and testing results. 
The FDA's role is to ensure that trace amounts of pesticides in harvested crops do not exceed the established limits by the EPA. The FDA acknowledged the EPA's evaluation of glyphosate, but they also mentioned the IARC's conclusion that glyphosate may be a carcinogen.
Glyphosate is banned in several countries, including:
Belgium

Bermuda

Colombia

Germany

Netherlands

Sri Lanka

El Salvador

France
Other European countries are also in the process of banning the herbicide following the health concerns raised by the IARC.
Roundup Studies Controversy
There had been conflicting studies about the association of glyphosate and cancer—some concluding that glyphosate is a probable cause of cancer, while other studies have shown no connection between the two.
However, during a recent trial involving Roundup, it was revealed that Monsanto worked with a third party consulting firm to publish an "independent" review of Roundup's effects on the body. Published in 2016, the study was designed as a rebuttal to IARC's 2015 findings on glyphosate.
Moreover, emails from Monsanto's product protection department revealed that they tried to combat studies that are critical of the product. The department lead even wrote to colleagues on how to publicly talk about the science of Roundup, instructing them to say that Roundup does not cause cancer. The document also revealed plans of ghostwriting from the company favoring research that finds the product safe and without risk.
Over the years, the WHO has defended its stance on their findings about glyphosate, issuing several letters and responses to organizations and news outlets that question or challenge their classification of the chemical.
In 2016, a school groundskeeper filed a lawsuit against Monsanto on the grounds that Roundup contributed significantly to the development of non-Hodgkin's lymphoma, a type of blood cancer. Dewayne Johnson's diagnosis is terminal, and doctors estimated that he had months to live. The jury gave their verdict in August 2018, awarding him with $289 million. The jury determined that Roundup caused his cancer, and that the company failed to properly warn him of its dangers. Moreover, they found Monsanto guilty of acting with malice or oppression. The presiding Judge later reduced the punitive damages from $250 million to $39 million—but did not overturn the verdict against Monsanto.
The second jury also found Roundup responsible for a 70-year old man's cancer. In March 2019, the jury in San Francisco federal civil court awarded more than $80 million in damages to a plaintiff who developed non-Hodgkin's lymphoma after using the weedkiller for 26 years.
In May 2019, a California jury ordered Monsanto to pay a couple $2 billion in damages after concluding that Roundup caused them to develop cancer. The couple used the Roundup for decades in their property, and were both diagnosed with non-Hodgkin's lymphoma. In July 2019, the judge slashed the amount to $86 million, citing that the billion-dollar punitive damage awards were excessive and unconstitutional. The judge, however, rejected Bayer's request to completely remove the punitive award amount.
In October 2021, Bayer won the verdict over a claim that the herbicide caused a child to develop rare form of non-Hodgkin's lymphoma. This is the fourth verdict involving Roundup and the first to favor Bayer.
Over 100,000 lawsuits have been consolidated into multidistrict litigation (MDL 2741) in the US District Court Northern District of California. Over 26,000 Roundup cases are still active and have not been settled.
On June 21, 2022, the Supreme Court rejected an appeal from Bayer which aims to shield the company from thousands of Roundup lawsuits. This decision kept intact the $25 million verdict awarded to a plaintiff who developed non-Hodgkin's lymphoma after being exposed to Roundup for decades.
Bayer is still appealing an $86 million verdict award for a separate Roundup litigation on the grounds that it is constitutionally excessive.
How Maxwell Law Group Can Help
If you or your loved one developed non-Hodgkin's lymphoma or other types of cancer after being exposed to Roundup, Maxwell Law Group can help get you the compensation you deserve. Call (844) 525-7155 or fill out the form below and we'll investigate your case at no charge to you.
You Deserve to be Compensated
We're On Your Side
Our attorneys are always ready to speak with you about your personal situation. Every day we help people in situations similar to yours. Our team can guide you each step of the way and make sure you get the financial compensation you deserve.
While our physical offices are in Utah and Washington DC, we offer our services nationwide. We'd be honored to discuss your case with you free of charge.
Please note that the law limits the time you have to pursue a claim or file a lawsuit for an injury. If you think you have a case, don't wait to take action. Contact us today.
To speak with us directly, call (844) 525-7155. We want to hear about your situation and help you through this difficult time.
Maxwell Law Group LLP
© 2023 All Rights Reserved
Washington DC Office
By appointment only
1101 Connecticut Avenue NW
Suite 450
Washington, D.C. 20036
ATTORNEY ADVERTISING. Nothing on this site should be taken as legal advice for any individual case or situation. This website is not intended to create, and receipt of viewing does not constitute, an attorney-client relationship. Sensitive information should not be submitted through this website as it may be considered confidential or privileged. References to prior results do not guarantee a similar outcome. The firm has attorneys licensed to practice law in Utah and Washington D.C., but the attorneys may also be admitted on an individual basis in additional state and federal courts across the United States. The location of the firm's offices are listed on this website. The firm associates with co-counsel law firms to jointly represent clients in some matters. Gregory Maxwell is the attorney responsible for the contents of this website.