A National Defective Drug and Device Law Firm
Maxwell Law Group is a national personal injury firm that handles dangerous drug and defective medical device litigation. Unlike other law firms, our entire focus is on drug and device litigation. As a result, our personal injury attorneys understand the difficult situations our clients face when injured by these defective products.
We believe the drug and medical device manufacturers should be held responsible for their irresponsible actions—and we believe we can make a difference.
If you have any questions or would like to speak with a member of our team, please call us at (844) 525-7155.
Why We Started Maxwell Law Group
Maxwell Law Group was started by three brothers: Greg, Clark, and Daniel. After years of experience helping personal injury victims in a variety of situations, we decided to focus exclusively on those injured by dangerous drugs and devices.
Drawing on our experience in both the legal field and related businesses, we founded the Maxwell Law Group with the intent to bring a well-rounded, dedicated, and professional approach to our clients' cases.
Greg Maxwell
JD, MS, CFP®
Greg Maxwell is the managing attorney at Maxwell Law Group. He has spent his career advocating for plaintiff rights and justice.
Greg is a member of the American Association for Justice, the Utah Association for Justice, and the American Bar Association. Greg is a 2003 graduate of the Texas Tech University School of Law.
Greg is a frequent speaker to local, state, and national trial lawyer organizations regarding plaintiff rights.
Greg lives near Salt Lake City, Utah, with his wife and 4 children. Greg enjoys coaching his children's sports teams, playing tennis, slicing golf balls into the next fairway, and trying not to hurt himself keeping up with his kids.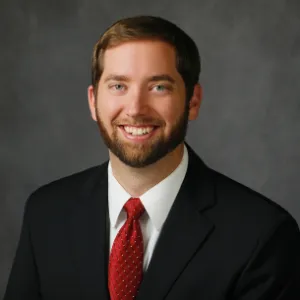 Daniel Maxwell
JD
Daniel is an attorney and partner at Maxwell Law Group. After graduating magna cum laude from Brigham Young University with a B.S. in Business Management, Daniel Maxwell graduated summa cum laude (he ranked third in his class) from the Creighton University School of Law.
Mr. Maxwell served as a judicial intern for Judge Thomas Kay of the Utah State Second District Court, where he conducted legal research on a variety of complex substantive and procedural issues and assisted in trials, hearings, and motions in the courtroom. This experience ignited his interest in litigation — which eventually led to the creation of Maxwell Law Group and its focus on drug and device litigation.
Daniel lives near Salt Lake City, Utah, with his wife and 5 children. Daniel enjoys playing tennis, watching college sports, reading interesting books, and spending time with his wife and kids.
Our Vision is Simple: We Treat Every Client Like a Member of Our Family.
When you become our client, you won't pay us anything unless we are able to secure a financial recovery for your case (this is called a contingency fee). We only get paid if you get paid, and this aligns our interests.
We'll fight for your rights to ensure you get the best recovery possible.
You Deserve to be Compensated
We're On Your Side
Our attorneys are always ready to speak with you about your personal situation. Every day we help people in situations similar to yours. Our team can guide you each step of the way and make sure you get the financial compensation you deserve.
While our physical offices are in Utah and Washington DC, we offer our services nationwide. We'd be honored to discuss your case with you free of charge.
Please note that the law limits the time you have to pursue a claim or file a lawsuit for an injury. If you think you have a case, don't wait to take action. Contact us today.
To speak with us directly, call (844) 525-7155. We want to hear about your situation and help you through this difficult time.
Maxwell Law Group LLP
© 2023 All Rights Reserved
Washington DC Office
By appointment only
1101 Connecticut Avenue NW
Suite 450
Washington, D.C. 20036
ATTORNEY ADVERTISING. Nothing on this site should be taken as legal advice for any individual case or situation. This website is not intended to create, and receipt of viewing does not constitute, an attorney-client relationship. Sensitive information should not be submitted through this website as it may be considered confidential or privileged. References to prior results do not guarantee a similar outcome. The firm has attorneys licensed to practice law in Utah and Washington D.C., but the attorneys may also be admitted on an individual basis in additional state and federal courts across the United States. The location of the firm's offices are listed on this website. The firm associates with co-counsel law firms to jointly represent clients in some matters. Gregory Maxwell is the attorney responsible for the contents of this website.